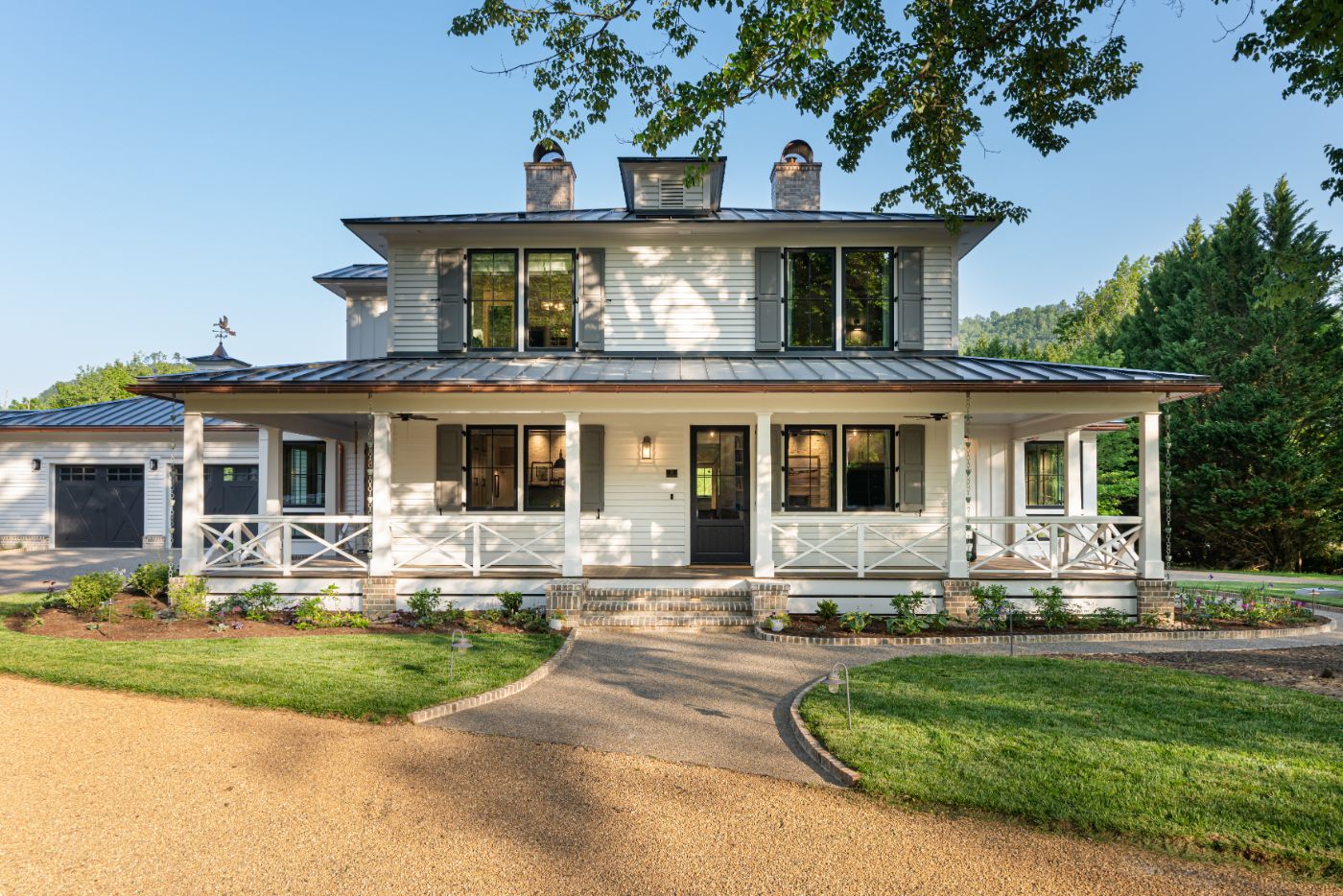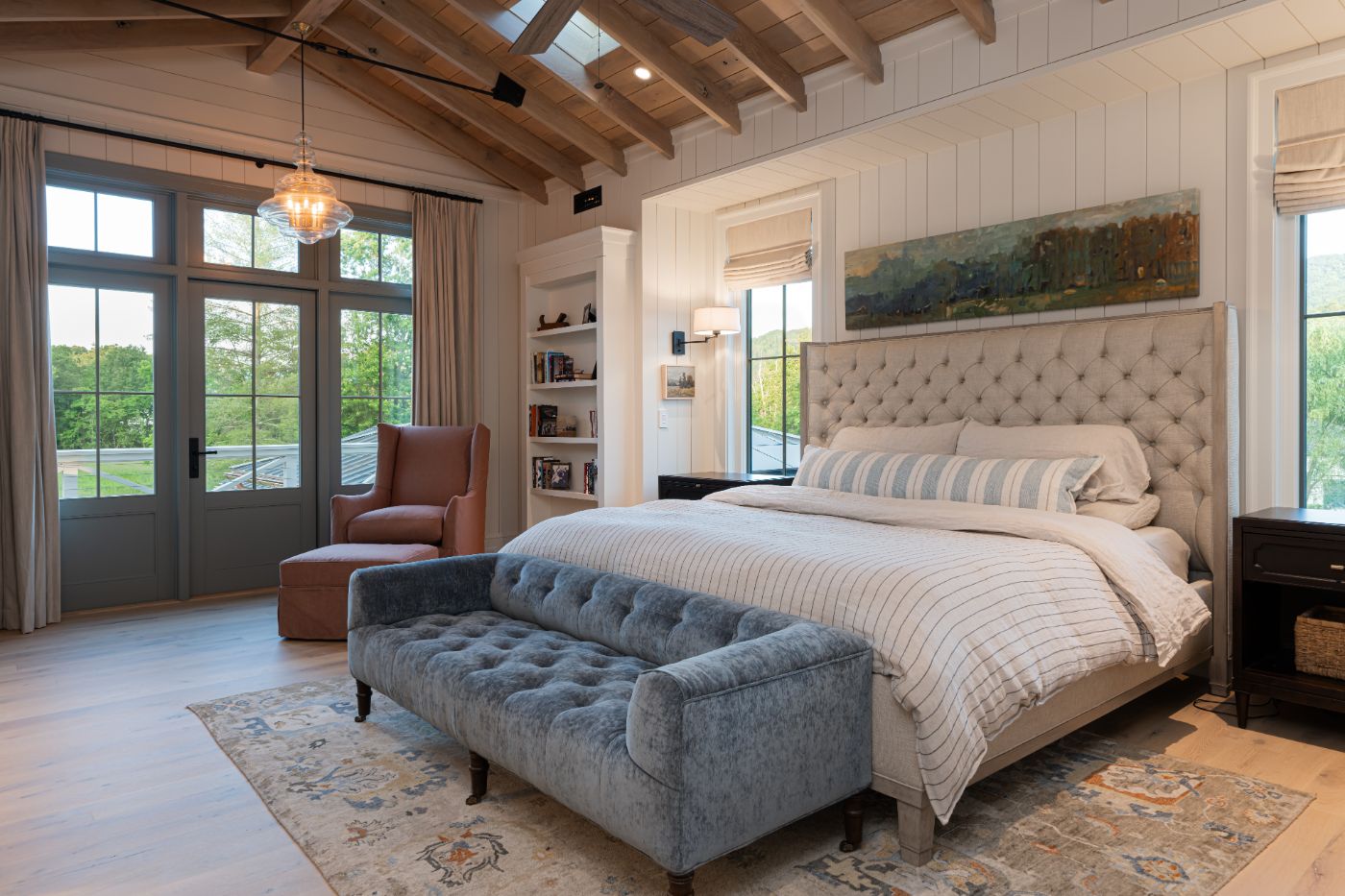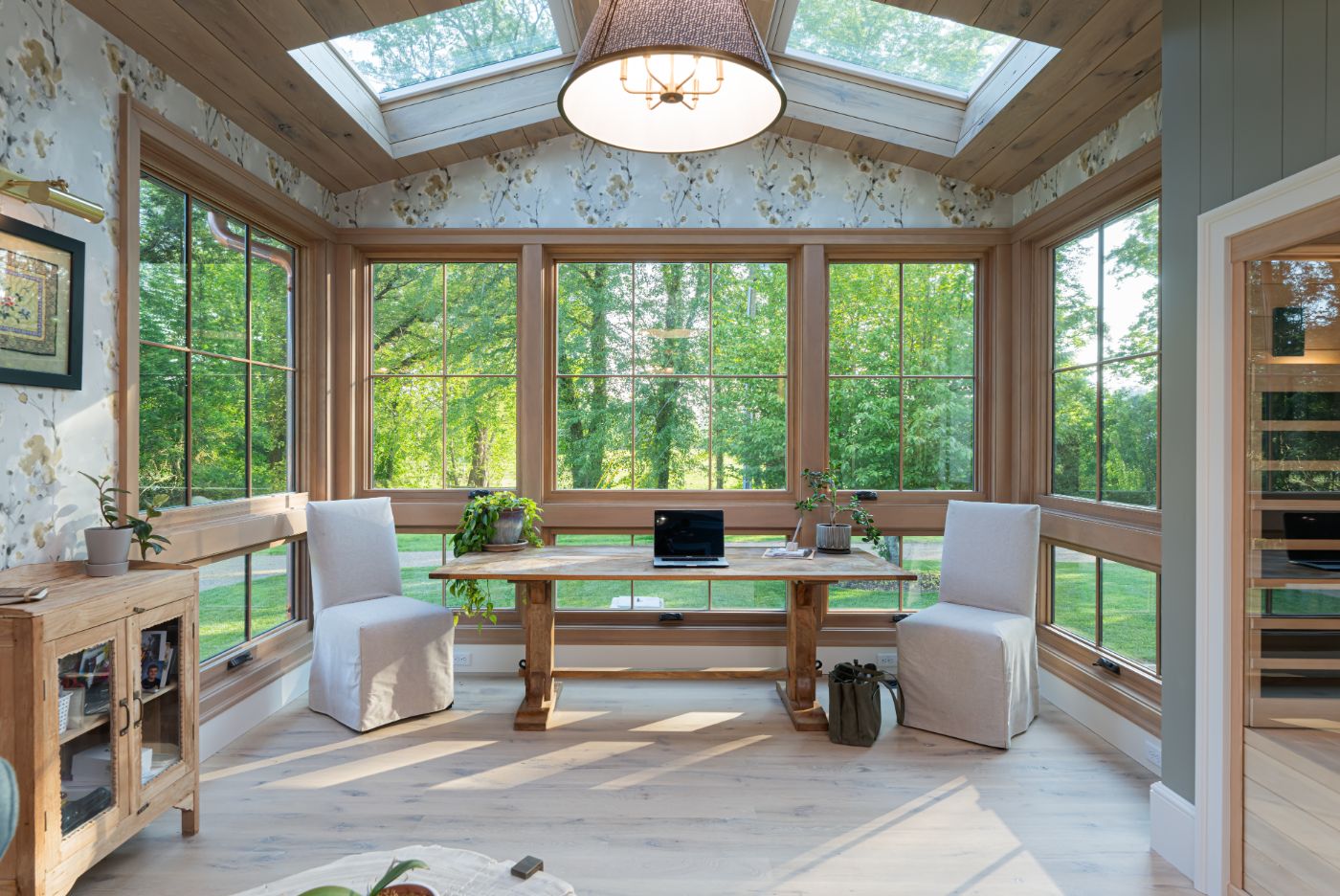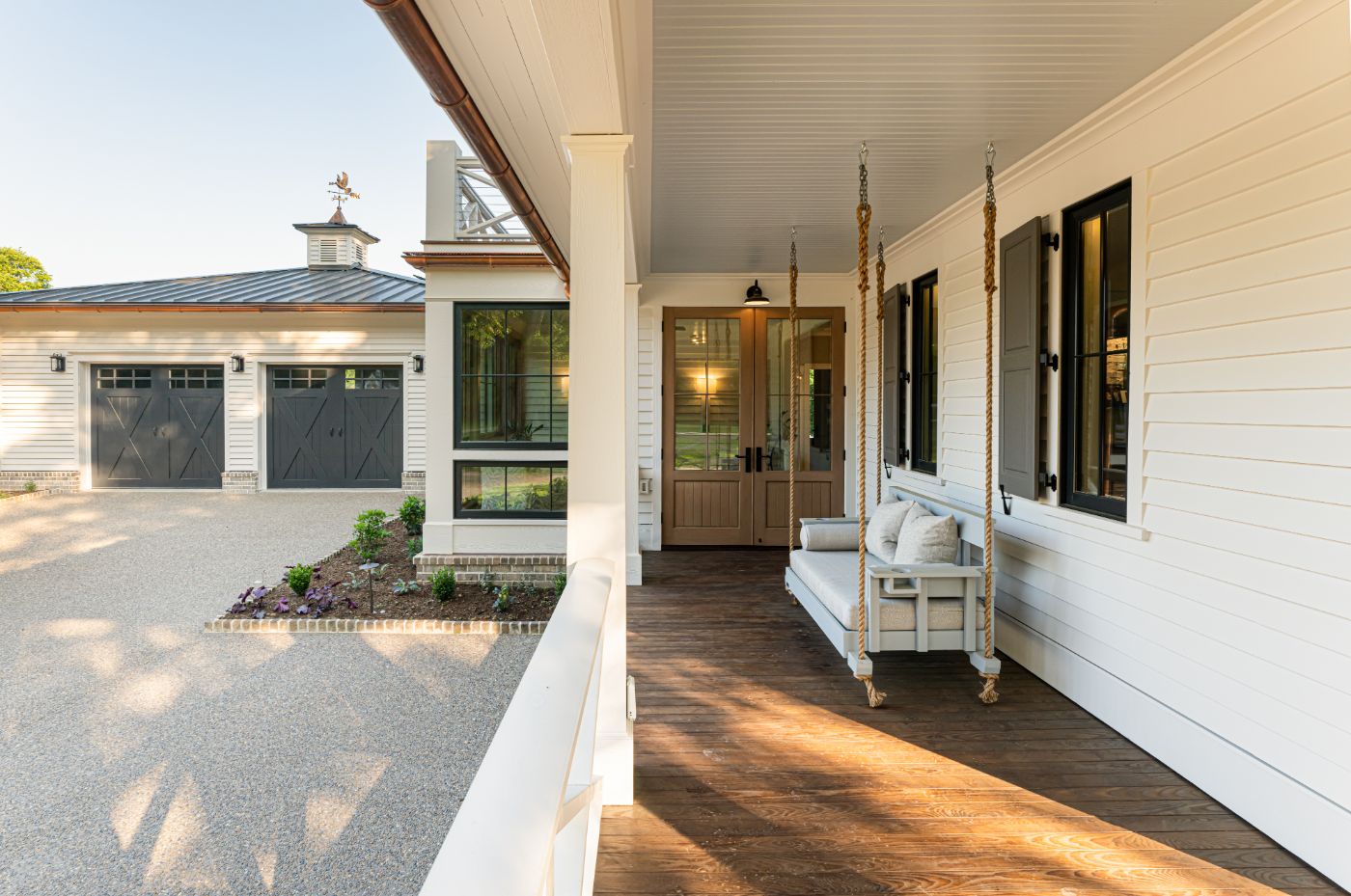 Crafting Timeless Beauty
The farmhouse underwent a thoughtful transformation, carefully preserving its rustic charm while enhancing its allure. Locally milled white oak floors and vaulted ceilings added warmth and character to the exterior. Mindful landscaping and refined finishes complemented the natural surroundings, creating an inviting and timeless facade that aligned with the owners' desire for a tranquil haven.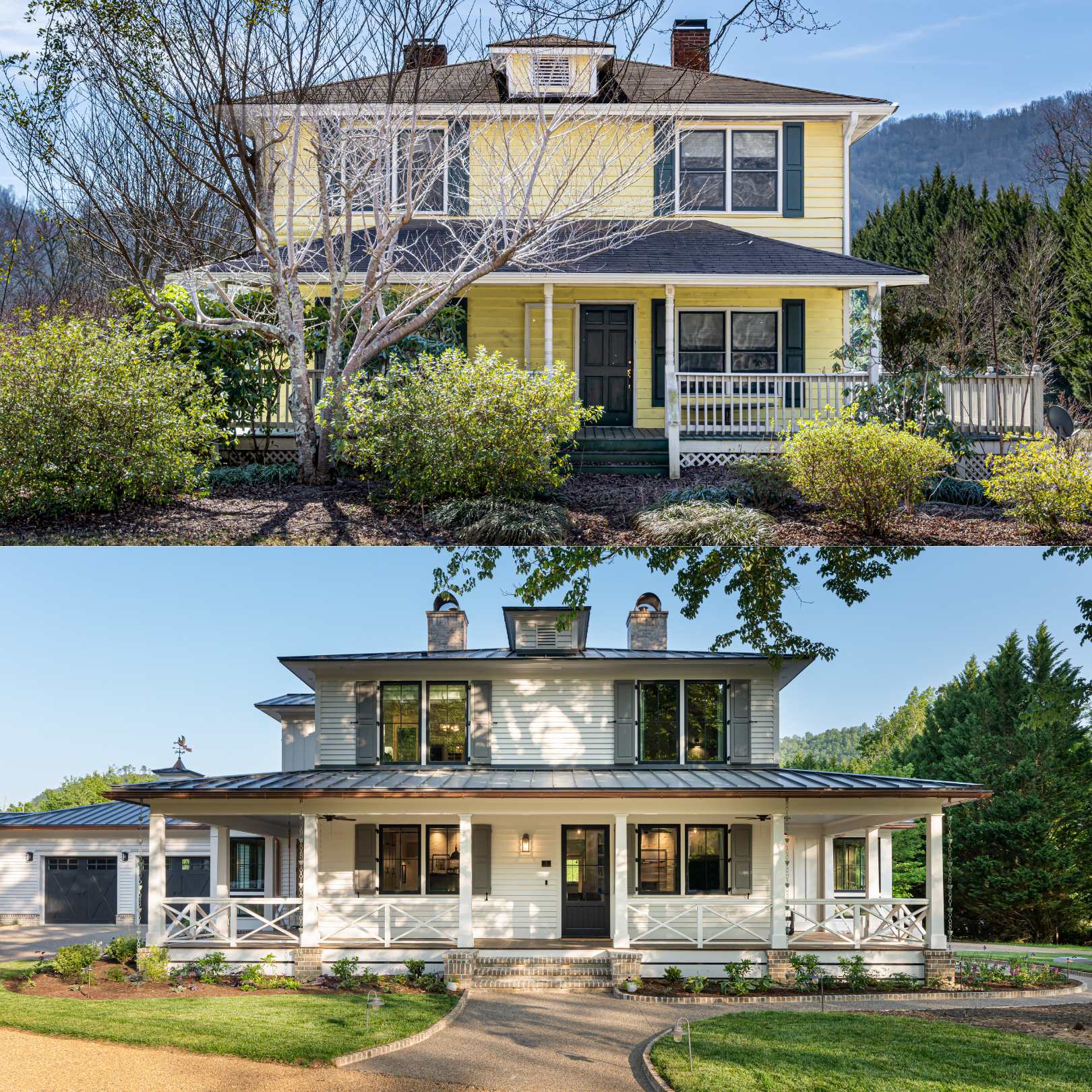 Cozy, Yet Refined
In the bedroom, the design focused on highlighting the beauty of exposed wood ceilings. Locally sourced materials played a central role, enveloping the room in a sense of rustic simplicity. Thoughtful decor choices and plush bedding elevated the ambiance, offering the owners a serene escape, where they could unwind and reconnect with nature-inspired tranquility.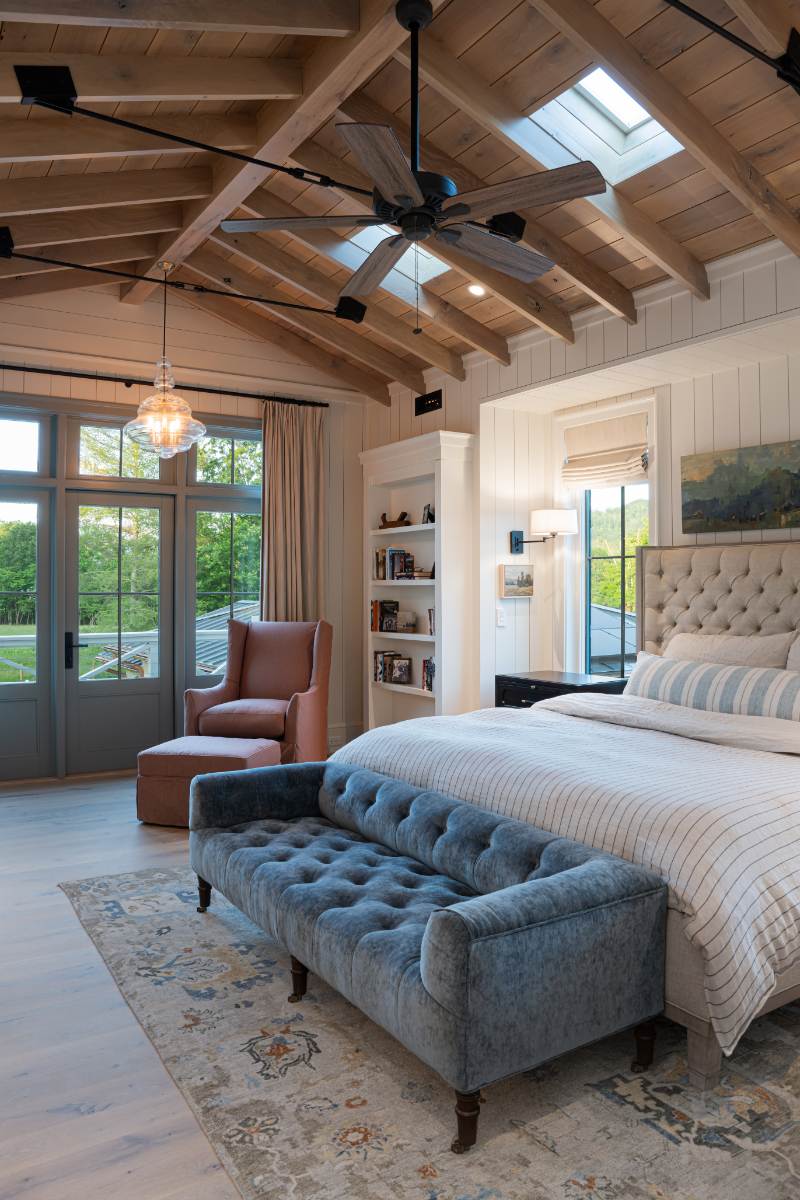 Inspiring Study
The study design centered around enhancing productivity while reflecting the owners' artistic tastes. Vaulted ceilings with windows provided a sense of openness, fostering creativity. Meticulously crafted millwork and tasteful accents added sophistication to the space, creating an inspiring retreat where the owners could pursue their passions.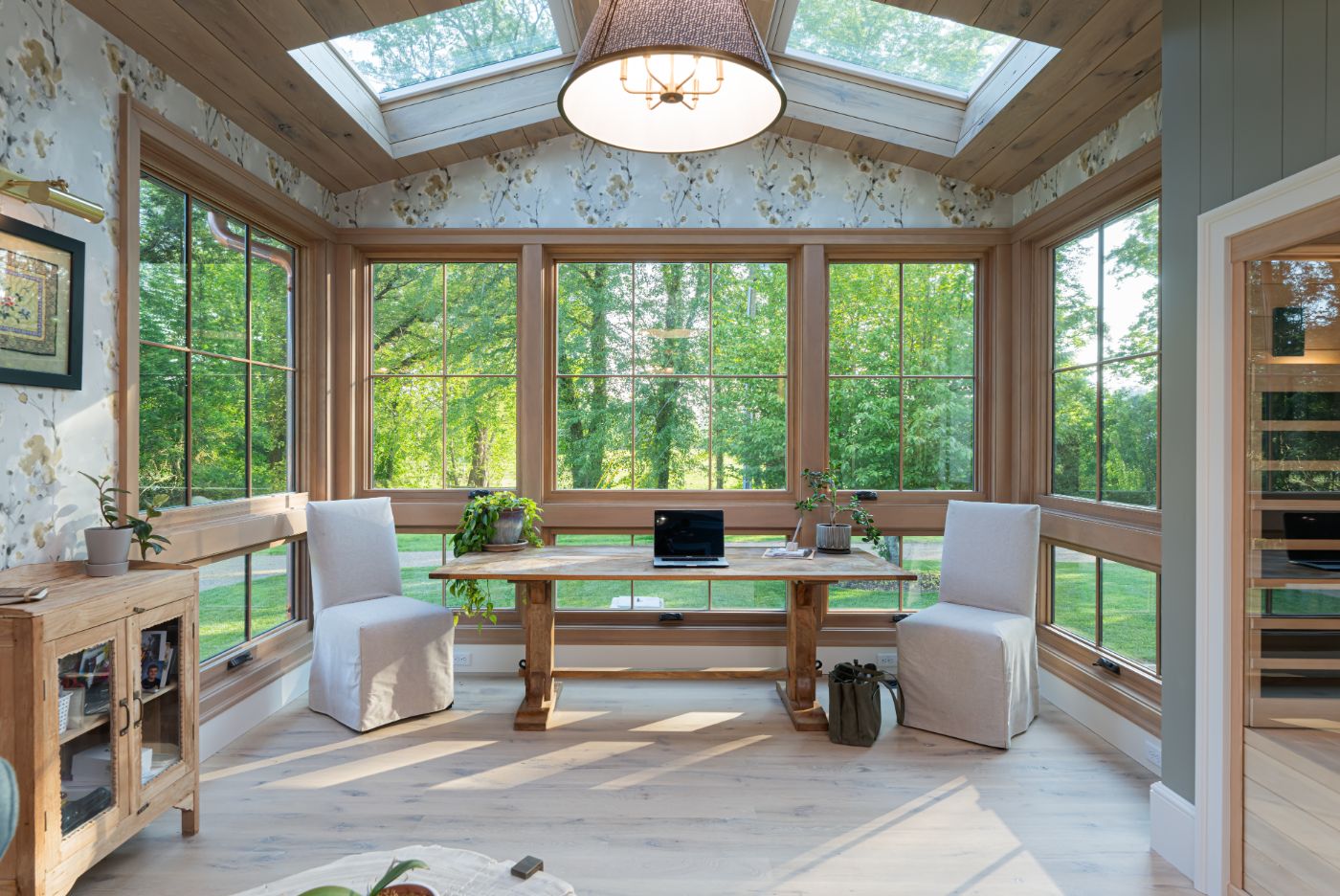 Embracing a deliberate design process, the farmhouse was transformed into a harmonious retreat. Each detail, from locally sourced materials to artistic finishes, came together to create an inviting and elegant home that aligned perfectly with the owners' vision of a tranquil farmhouse haven.
Get in Touch for a Consultation
We'd love to talk to you about your design project.