Ah, Fall weather is finally here! The time for pumpkin spice lattes, Football, and cozy sweaters. What the real question is, are you thinking about decorating for the season?
Before you go out and buy an orange accent chair, let's talk about some subtle pieces you can incorporate!
Pillows: The classic Autumn and Fall colors we all love are orange, rust, maroon, forest green, and yellow. We are all for pulling in little bits of these colors in the Living room, Kitchen and on the front porch! You can do this with a subtle pillow that has a cute fall saying on them or even a cool pattern with those colors you love! We even love a good leather pillow, especially in the cold seasons, it can bring in a different texture and blend nicely. Here are some of our favorites! Enjoy these beautiful fall-like pillows we saw and fell in love with!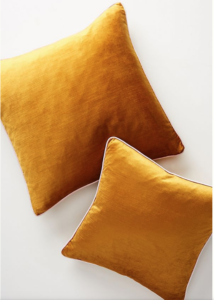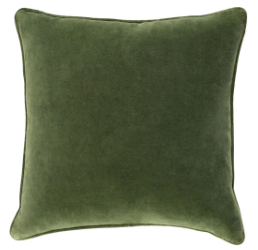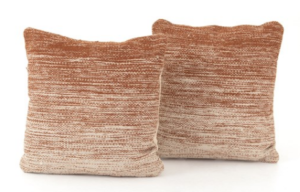 Now… if you were looking at a dramatic accent chair.. do we have the chair for you! This Tyler Arm Chair is e v e r y t h i n g! perfect for that pop of color you are looking for without being too bright and overwhelming. It's simple yet so chic and neutral enough to pair with a lot of pieces you may already have!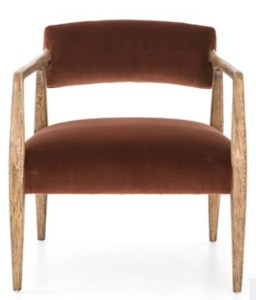 Pulling in some nice fall colors with your flowers on your porch or on your kitchen island is a great use of decor. Even using cute doormats or pumpkin decor is an affordable option as well. Check out these adorable options!