Written By: Kirsten Lunsford
Contributing Writer: Bailey Pinkerton
There are many details that go into designing the home of your dreams, but there is one area that people frequently overlook: the ceilings. The ceiling is often considered the fifth wall or the forgotten plane. Looking back in history, many great architects have 'looked up' and found the ceiling an inspiring surface to adorn.
By adding dimension, volume, and drama to your ceiling, it can enhance the overall design of your space. In addition to its aesthetic advantages, here are a few key ways in which a ceiling may be functionally enhanced: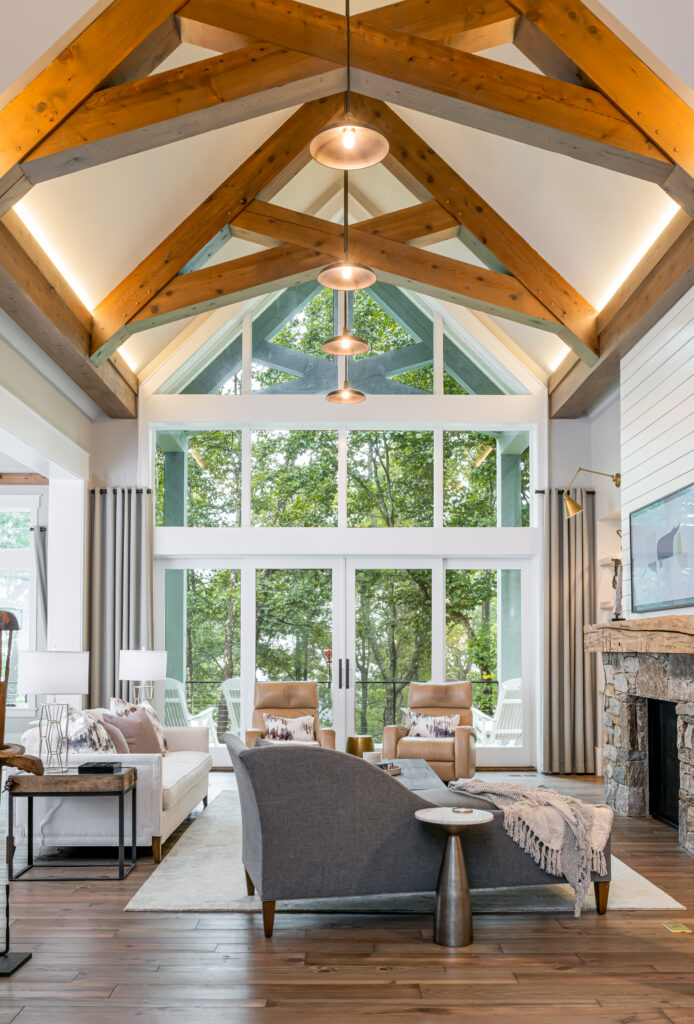 1. Defining a Space
By decorating or carving out a definitive section of your ceiling, you can create a distinctly different space. For example, if you have an open concept home, but want to define your dining area, bring the ceiling down a couple inches. While this space will only look different on the ceiling, its design will create a totally different feeling in the room as a whole. 
2. Add Lighting
Ceilings that include special lighting can add a warm aura to a space. In place of or addition to a beautiful chandelier, it is possible to create more subtle light effects such as cove lighting. Lighting can also be directed up, enhancing architectural features in your room (i.e. beams).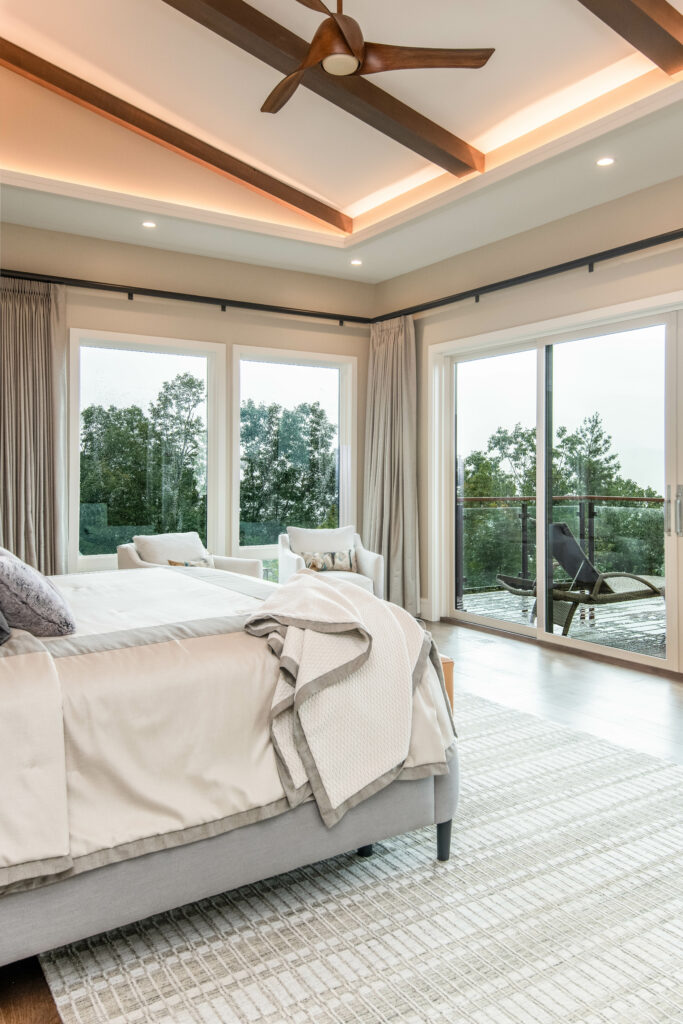 3. Enhancing the Height of a Room
Are you tired of having the standard 8′ ceilings feeling low? You can fix this by creating the illusion of a higher ceiling. By raising a portion of your ceiling plane by 6″, this will make the space look much taller than it actually is. Also, if you want to give your 8′ living room ceiling a grander feel, but don't want to raise the ceiling, drop the ceilings of rooms connected to it (i.e. hallway, foyer, etc). This will create the illusion that your living room is taller than the standard 8′.
4. Add Beauty
If you're finding yourself tired of your plain white ceilings, here are a few simple additions to really add life to your space:
Applied Molding
Wallpaper
Faux Beams
Plaster Work
Mural
Pop of Color
By adding any of these decorative items, you're adding visual interest and enhancing the overall design/aesthetic of the space.